THE VITALITY SMARTCABLE®
Neuromodulator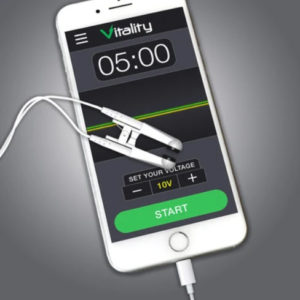 With the use of proprietary technology, our flagship product the Vitality Smartcable® transforms your smartphone into a mobile wellness product that increases your health by stimulating your mind.  The Smartcable is innovative, portable, and safe.  It is used for five (5) minutes per day on the either ear.  A physician's prescription is not required.  Must by 18 years of age to purchase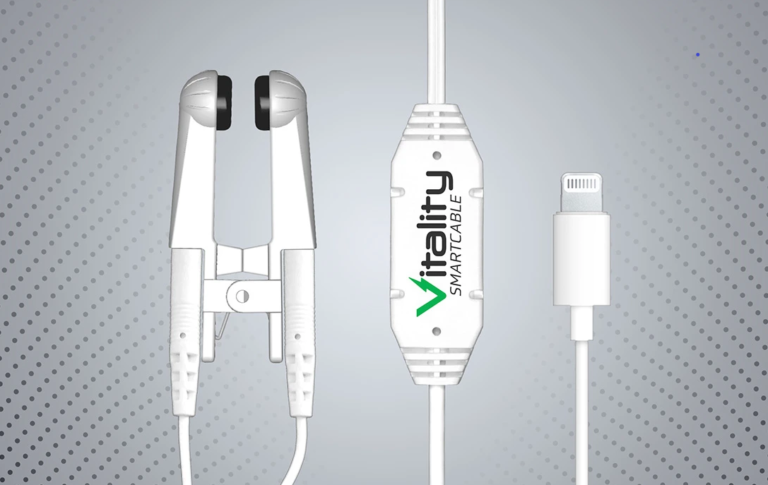 Nemechek Technologies was founded on our passion to promote better health for the modern world, and to increase wellness through our innovative bioelectronic technology. The Vitality Smartcable® makes it possible for people to improve their health through advanced mobile technology.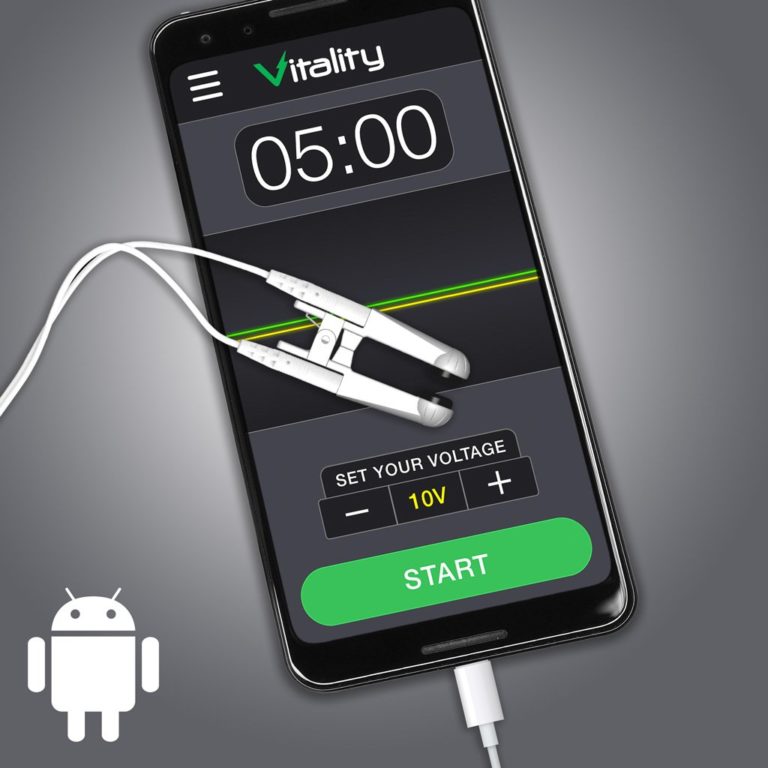 The Smartcable plugs directly into a mobile phone and is entirely powered by the phone's battery. The neuromodulator is compatible with both iOS and Android devices.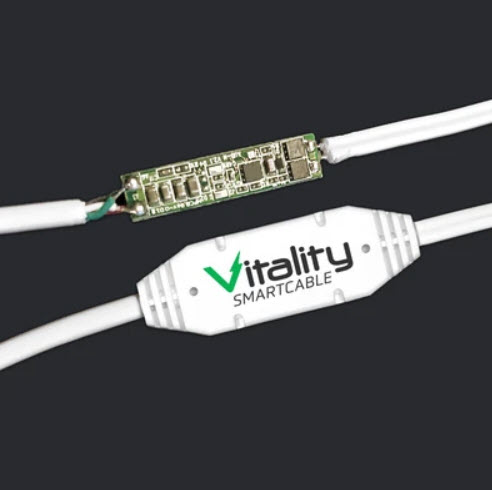 The stimulation is regulated by an advanced, proprietary microprocessor embedded within the cable. The app interface controls the voltage settings and timer.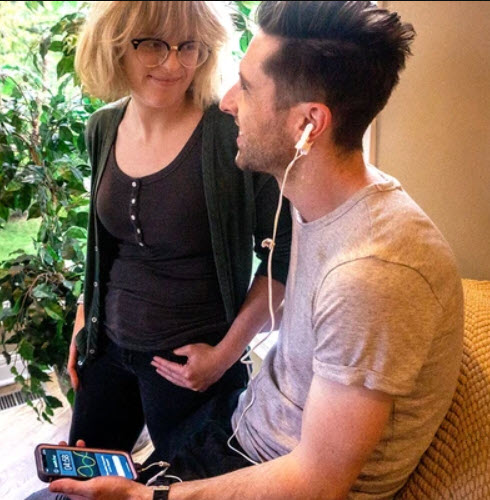 Simple and easy to use app. Clip attaches comfortably to either ear for five (5) minutes of electrical stimulation per day. The Smartcable fits easily into a pocket or purse.