Vitality Smartcable® Therapy Associated with Fewer Deaths in Hospitalized COVID-19 Patients
COVID-19 Health Initiative
Many patients hospitalized with COVID-19 predominantly die of organ failure due to a surge of pro-inflammatory molecules called cytokines. This in turn can trigger acute respiratory distress syndrome (ARDS) resulting in the need for mechanical ventilation. Known as a "cytokine storm", the surge in cytokines is very much like the excessive inflammatory reaction associated with septic shock. Even after surviving the acute infection, many patients continue to struggle with prolonged effects from the damage left by the punishing surge of inflammation
Combatting the Inflammatory Surge Associated with COVID-19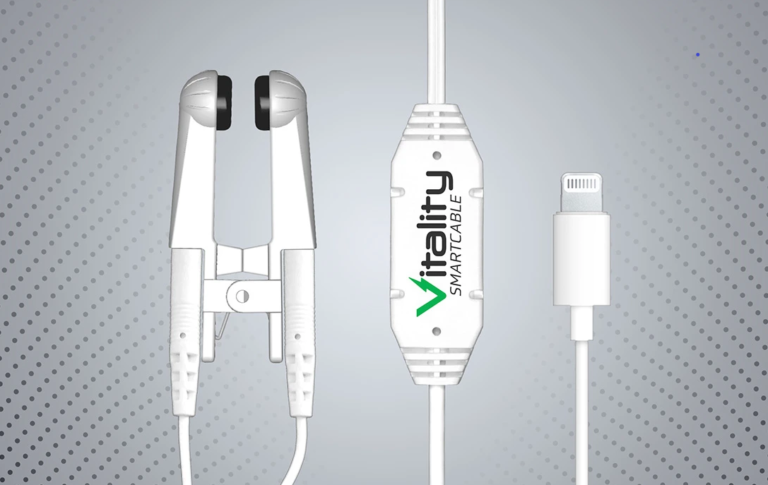 Lead by Dr. Patrick Nemechek, D.O., Nemechek Technologies has pivoted from pursuing the development of an electrical consumer wellness product called the Vitality Smartcable® and has embarked on an audacious plan to combat the inflammatory surge associated with COVID-19 infection.
Drawing on his unique background as an HIV researcher and physician, combined with his present-day expertise in the use of vagus nerve stimulation (VNS) to regulate inflammation, Dr. Nemechek is working to develop a safe and effective therapy to assist patients in minimizing the damage from the inflammatory surge that can accompany COVID-19 infection.
Nemechek Technologies is taking several concrete steps to migrate the Vitality Smartcable® technology from being sold as a consumer wellness product to a FDA-approved medical device. The initiative has already made real progress in addressing the immediate needs of patients with active infection.
Progress of the Initiative
Our company is also looking forward to the challenges patients will face after they recover from the infection. The chronic symptoms that remain after acute infection can be daunting. Patients are being diagnosed with PICS (post-intensive care syndrome) and experiencing the lingering effects of nervous system damage. Longterm morbidity from ARDS (acute respiratory distress syndrome) alone results in approximately 1/3 of subjects never being able to return to full-time employment.
Addressing the Needs of Long Haulers
Our company is designing a clinical study to address the challenges patients face during their recovery from COVID-19 infection. Know as "long haulers", the chronic symptoms that remain after acute infection can be daunting. 
Symptoms of fatigue, "brain fog", confusion, thirst, labored breathing, headaches, lightheadedness, frequent urination are collectively suggestive for autonomic nervous system dysfunction.  Dr. Nemechek has focused his last 15 years of research on developing techniques capable of reversing symptoms from autonomic damage.
His research culminated to being awarded a  patent for "Methods of Reversing Autonomic Nervous System Damage" (US patent # 10,335,396), a safe a effective approach for treating autonomic nervous system dysfunction.
For those with chronic symptoms that appeared after COVID-19 infection, we are presently working towards:
Nemechek Technologies is a small company with cutting edge expertise and a clear vision of the medical needs of patients afflicted with COVID-19.
If you or your organization are interested in learning more about our efforts, please contact us through the contact form or by calling us directly.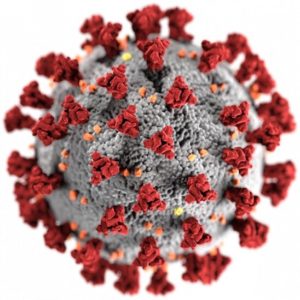 We are looking for interested partners to fulfill our mission and make a difference in the lives of COVID-19 infected individuals.